Testimonials:

​Teacher and mom of three highly reccomends Phoenix. Coach Zvonko had a dynamic bond with my son, helping to form him into a lean, strong, confident teenager. Coaches Michelle and Jovana brought my daughters through higher and higher levels that I never imagined possible....always challenging them and keeping them fit. Jolie runs the office with fair guidelines, and always makes time for you if needed. Prices are very, very reasonable. I am so glad my kids were there for all of their preteen and teen years.

Laura B.                   2/18/14

My daughter has been going to Phoenix Gym for a couple of years now. We are always very happy and have never had a problem other than the occasional temper tantrum when our session is over (she never seems to get enough). Lovely staff and great training. Clean facility. We also enjoyed a friends birthday party there and the kids had a great time.

Jenna C.                 12/10/13

Been sending all three of my kids here for the last three years and they LOVE it! Coaches are awesome and my girls have really learned a lot since they started. Would definelty recommend Phoenix. I have tried other gymnastics places and my kids were never as happy anywhere else!

Andrea M.                2/11/14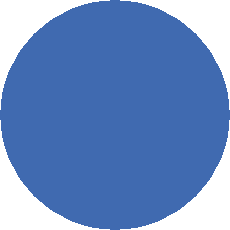 Celebrating 27 years

of Phoenix Gymnastics

We are offering 

a preschool program, 

recreational classes for both 

boys and girls, 

advanced 2 hour classes 

(with coaches recommendation), tumbling pay as you go classes 

and one competitive teams,

USAIGC. 

We also offer fun and action packed birthday parties. 

Located in Old Bethpage, Long Island - NY, Phoenix Gymnastics is the top Gymnastics and Party Center for children on Long Island. Phoenix has been home to both fun and educational experiences for over 20 years. 

We will create a preschool class or mommy and me class with three or more students during any of our open times . Gather your friends, or just call with your availability and our staff will be happy to create the class for you! :)

We are fully equipped with:

 Olympic - Size Spring Floor

 Obstacle course inflatable 


One of the 

safest, largest 

and most 

athlete friendly 

gymnastics schools 

on Long Island




Fully equipped, 

up-to-date 

training aids, 

and an enormous amount of shapes 

& matting





Check our 

newly renovated 

party room and special safety measures (separate snack trays)!!!

 ​Office Hours

Monday-Friday

4-6

Sat 

9-12

Sunday

 We do have a mommy and me Sunday mornings 9:30-10:30 , so you might catch us in ! 

call ahead :)

*